Ash Class
Welcome to Ash Class
In our class we are taught by Mrs Warren, Mrs Mace and Mrs Beaton.
You can use this page to keep up to date with all of the exciting things we get up to in Ash Class!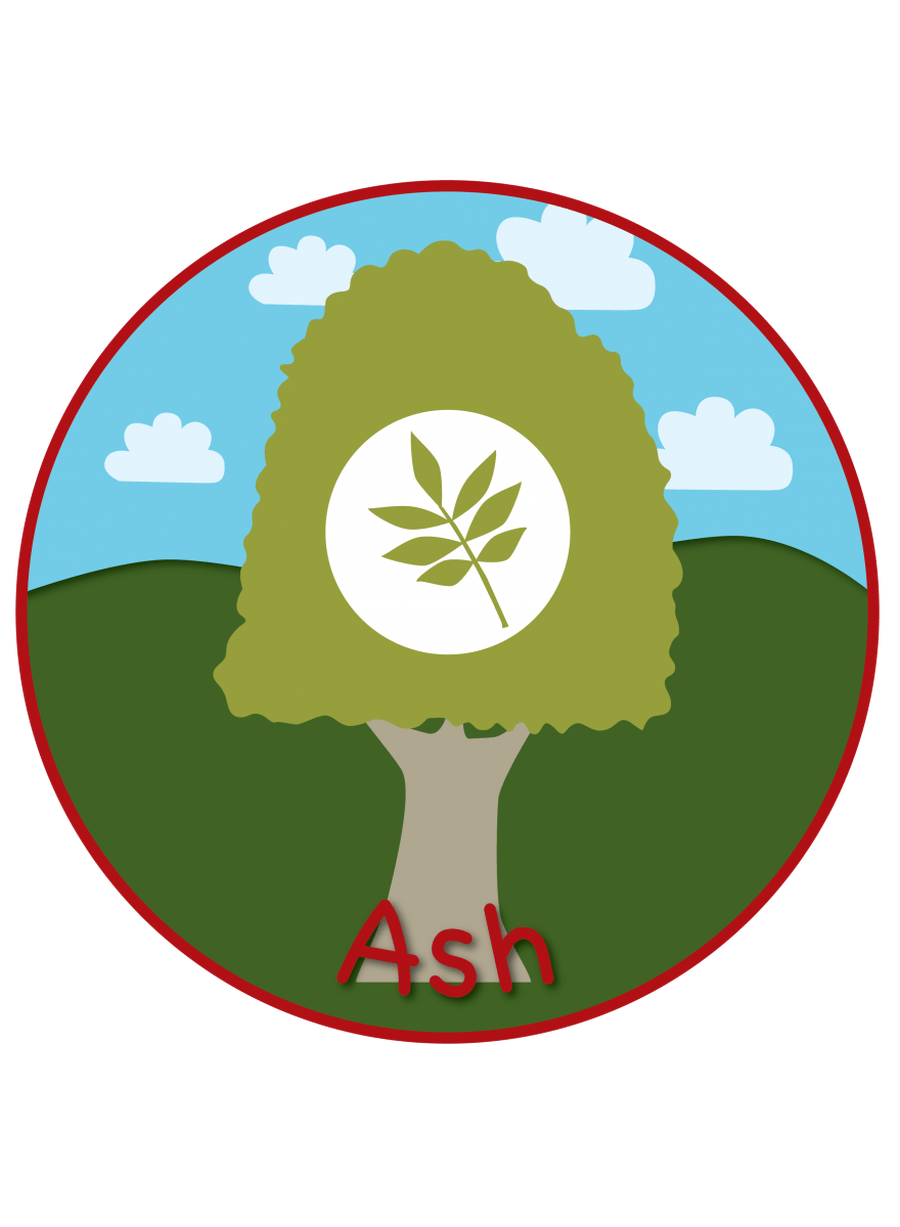 Our topic this term is called ... Under The Sea!
Throughout the Summer term, we will be learning all about the sea, will discover some of the wonderful creatures living in our oceans and find out more about the seaside as a destination!

Geography Fieldwork Day

Today Ash Class enjoyed exploring our school grounds and the grounds located behind the school, we learned how to use a compass and give directions along with exploring maps and developing our map making skills. We enjoyed having the time to stop and listen to the environment in differing locations around the schools, some places all we could hear were birds and leaves rustling, other locations we could hear lots of noisy traffic. The children enjoyed lying on the grass and watching the clouds move across the sky while they listened. Below are some photographs of AshClass using compasses, making maps and exploring the local environment.
Buddy Writing with Year 6
Below you can find a slideshow and video of buddy writing in AshClass, the reception children loved working with an older partner to create a fact file about penguins. We have been reading the book 'Blue Penguin' and now know LOTS about penguins, so we wanted to find a way to present our knowledge. It was lovely to see the children learning new journaling skills from Willow Class.
Making Clay Fish
Today we have been using clay to make the shape of a fish body and then collected different materials, sequins and small buttons to represent the scales on the fish. We had fun coming up with different designs and comparing the outcomes of different materials, some were easier to imprint onto the clay than others!
Julian Is A Mermaid!
We have just begun the wonderful story of 'Julian is a Mermaid', today we tried out a mermaids tail for ourselves!
Author Visit by Jennifer Killick
Our new Power of Reading Text
In Ash Class we are exploring a new book this week, during our Power of Reading lessons we read one page per lesson and the children become so invested in the story! This week we have met the main character of our new book but we don't know anything about them. We have debated whether or not it is a mouse or a rat, girl or boy, friendly or unkind ... we can't wait to find out more.
First Aid Training in Ash Class
This morning we had the opportunity to learn some very important new skills. We discussed the meaning of 'First Aid' and when we may need to use it. Although many of us know the emergency phone number to call, lots of us were unsure how we would unlock a mobile phone should we need one…we now know a special trick to access the emergency call feature on a smart phone! we also learned how to place someone into the recovery position, if you aren't sure how, we will happily demonstrate for you!

Power of Reading Text: How to find a Fruit Bat
We have been reading the book 'How to find a Fruit Bat' in class, we have made maps and boats and imagined we found our very own pet fruit bats! Today we tried some of the fruits we saw in the illustrations, before eating them we felt them and smelled them and made guesses on post it notes as to what we thought they were called! No-one guessed the fig or the pomegranate correctly to begin with. Once we had made our guesses, we cut the fruits and this helped us to name a few, we tried each fruit individually before putting them into a fruit salad - deeeelicious!
Celebrating World Book Day in Ash Class
We were so excited to receive a new book to celebrate World Book Day, we loved reading The Tale of a Toothbrush by M.G Leonard! After discovering a big mess in the outside area, we organised the materials and thought of ways to reuse and recycle some of the items we found. You will never believe how many ways we reused a toothbrush in just one day. See the photos below to get some ideas!
Power of Reading
In power of Reading, we have been reading 'Lulu Gets a Cat', we loved it so much that we wanted to share it with you! We hope you enjoy our storytelling.
Valentines Day
17.02.22 - In Ash we have been learning all about Weddings and Valentines day! We have loved reading books such as 'The scarecrows Wedding' and 'Uncle Bobby Gets Married'. We made lavender bags to give as gifts, they made the classroom smell wonderful! All week we have been writing messages of appreciation to one another and posting them on our message wall, it is very exciting too look at the end of the day and see who has written to us and thinking about what we could write back to them!
Chinese New Year

27.01.22 - This week in Ash, we have been fascinated by Chinese New Year, we loved finding out which year we were born in and celebrating the year of the tiger. In the classroom, we have explored the texture and smells of some Chinese foods, followed instructions to create our own lanterns and even tried dragon dancing!
Investigating Numbers In Ash Class
Each week we enjoy investigating a new number, this week we are learning all about the number 13! We know how to write the numeral and have found lots of different ways to represent 13. Below you can see some examples of how we like to investigate numbers and mathematical concepts in reception.
Busy Learning in Ash Class
Tapestry
Don't forget to take a look at Tapestry to see even more photographs of our time in class!
Please feel free to respond to the observations by adding a comment or add your own observations from home. It is always wonderful to be able to celebrate home achievements inside the classroom.
Below you can find a letter formation document, it would be really beneficial if you could use this to help with any writing at home. Can your child find the letters of their name? Maybe you could use this to have a go at writing their name with them, if you do, don't forget to share a photo with us via Tapestry.