Staffing Update
Staffing Update
19 July 2022 (by Rachel Bradley McKay (Head))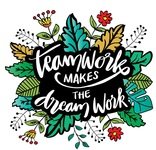 This time of year is always a chance to reflect on changes past and future. We look back on a very successful year at Andoversford, filled with visits, visitors and incredible learning opportunities. At the end of July, we will be saying goodbye to Mrs Mace, who has been covering Mrs Nott's maternity leave. Mrs Mace joined Andoversford back in September and has made a fab start to her teaching career in Ash Class. This September, we are very pleased to welcome Heather Luckett to the team. Heather will be joining us to work alongside Beech Class for one day a week. I am sure you will all make her feel very welcome!
Next year the teaching teams will be:
Ash Class: Mrs Nott, Mrs Warren, Mrs Beaton and Miss Harding
Oak Class: Miss Gunnell and Mrs Beaton.
Beech Class: Miss Thomas, Mrs Bradley-McKay, Mrs Beaton, Mrs Bowers and Mrs Luckett
Willow Class: Miss Packer, Mrs Bradley-McKay, Miss Harding and Mrs Bowers
Office Team: Mrs Amstrong and Ms Green
We are a small, close-knit team so all staff do get to know all children really well and you will no doubt become familiar with lots of faces!
We look forward to working closely together with the school community next year!